How to drink Pouillly-Fuissé?
Exceptional storage time potential
Just like the variety of its different soils, micro-climates and winemakers, there are a great many Pouilly-Fuissé styles. Some will blossom out while young and be mature in two years. They are usually made into wine in vats.
Sometimes though vatfuls have exceptional aging potential able to go beyond 20 years… quite outstanding in the white-wine world. They are usually made from vinification and growth under wood (Burgundy 228-liter elements, 300 to 600 liter barrels; tuns).
Generally speaking the producer will be able to inform you about his wines and will be the best advisor to manage your cellar.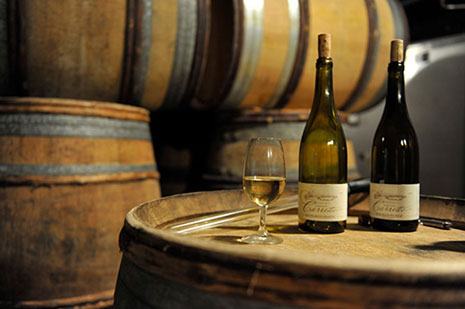 Un cru qui s'apprécie en toutes circonstances
 The serving temperature should be about 12°C (54°F).
 Many dishes can go well with this wine.
Pouilly-Fuissés result from vinification in vats and being developed in less than a year and will have a pale yellow look, powerful fruity (citrus and white fruits) and floral (lime, hawthorn) aromas, plus a soft, refreshing muzzle.
They will be perfect as an aperitif on puff pastries filled with cheese. As starters they will be happy to be with prawns, scallops and fish terrines. As a main course, try them on grilled or fried fish (trout, smelts, white fish), frogs, roast chicken or other grilled white meat (pork tenderloin, veal chops, etc). Finally, Mâcon or Charolais or young Comté goat cheese types will go with it, with great panache
The most structured Pouilly-Fuissé ones grown in a wood will have a more golden color, with ripe fruit (peach, mango, candied lemon) and floral (acacia, honey and beeswax) aromas with spicy notes (cinnamon, vanilla) and toasted, a powerful and concentrated mouthful.
They should be reserved for a more elaborate and richer kitchen: pâté de foie gras, fish in sauce, creamed fowl, old-style cheeses, Epoisses (cow milk cheese from Burgundy), etc.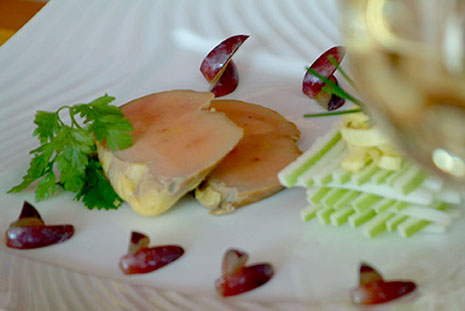 Many dishes can go well with this wine